About us
Established in 1999 Stockport Economic Alliance brings together businesses and organisations who are committed to making Stockport the strongest business location it can possibly be, to the benefit of residents and commerce alike.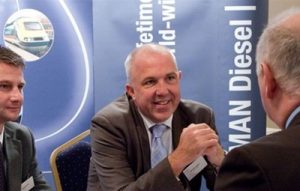 Central to the partnership's work is a vision to 'build Stockport's position as a growth economy in Greater Manchester, connecting residents and businesses to more opportunities, and providing an ideal environment to start, grow and locate a business.'
This aspirational vision is only achievable by focusing attention and work on key areas that impact on businesses and the associated developments. With this in mind Stockport Economic Alliance formulated the Stockport Economic Development Strategy 2012 – 2017.
The Economic Development Strategy's vision and its associated strategic objectives remain at the heart of the Alliance today, through which they support the development of projects and programmes which will encourage investment; facilitate business development and promote job creation.
Roles and Responsibilities
Stockport Economic Alliance has a key role to play in helping create the right conditions for economic and employment growth and to help achieve this, our work centres on:
Overseeing the implementation of the Economic Development Strategy and action plan
Representing the needs and concerns of the local business community in matters of strategic importance
Developing a response to changes in the local, regional and sub-regional economy/business environment which may have an impact on Stockport
Identifying and implementing actions as and when necessary, to ensure that the Economic Development Strategy continues to be relevant and have a positive impact on the local economy
Setting the agenda for future activity to be included within the strategy and its associated action plans
The Alliance is also responsible for a number of business networking events including Meet the Buyer, South Manchester Finance and Professional Network and the Creative Stockport Network.
Related Documents
Terms of Reference (PDF 168Kb)
Stockport Local Economic Assessment (PDF 2MB)
Stockport Economic Overview 2016 (PDF 1MB)